Grants
Between 1996 and 2012 FAA&F raised approximately $300,000 to support Franklin students and programs.
In 2013 the board decided that the most effective way to support the educational experience at Franklin was to make a predictable allocation available to the Franklin staff each year. We made a commitment to allocate at least $30,000 a year.
$13,500 is allocated to the athletics program. $5000 is allocated to Writers in the Schools, a program bringing writers in residence to schools each year. The remainder is allocated after coordinating with the Instructional Council (department heads and representatives of the administration). The IC requests proposals and recommendations are reviewed by the Board.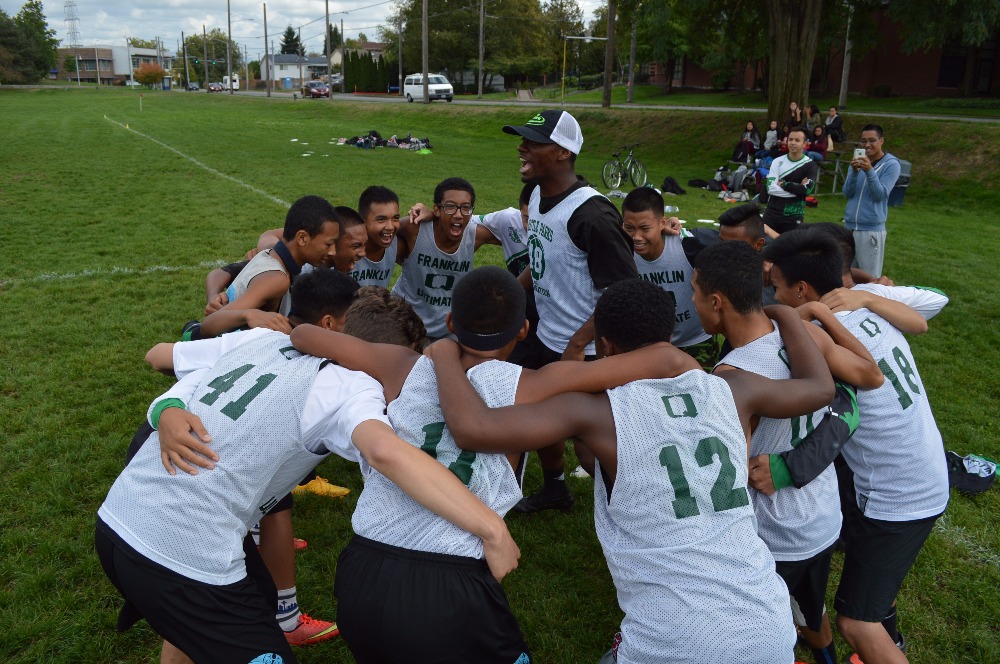 Field trips for culinary program, Public Service Academy, Academy of Finance, CREATE Academy
Shakespeare Workshop
New kiln for ceramics program
Art supplies for muraling program
Funding for leadership course Link Team
Sound system for Commons
2015 Grants
Fine arts: frames for arts exhibits, sound supplies and rights for a musical performance
Family and Consumer Sciences – restaurant field trips for the culinary program
Physical Education – indoor rowing machines for new curriculum
Special Education – Special Olympics participation fees
World Language – headsets and microphones
XBot robotics program – stipend for coaching
2014 Grants
Lab equipment (O2 and CO2 detectors) for the science department
Supplies for the mural program
Field trips for culinary arts, bilingual program and language arts
Software to screen student work for plagiarism (widely used in other schools